At Central, we believe church is more than Sundays. The church does not just have a missions program; the church is mission. All throughout the year, Central seeks to engage people with the love and message of Christ across the street and around the world. Following the guidance of Acts 1:8, we seek to provide support for local, regional, national and International mission partners. Our mission effort is funded through a budget totally separate from our general operating budget. It is raised through our annual Missions Festival Weekend and Faith Promise Giving for Missions.
Our mission team meets monthly. If you would like to learn more about missions and how to get involved, email the church office at cumc@centralmethodist.com.
Missions at Central
Missions Partners
Kairos Inside & Outside
---
---
The Good Samaritan Center
---
---
Second Harvest Mobile Food Pantry
---
---
Rice & Beans Ministries
---
---
Rise Against Hunger
---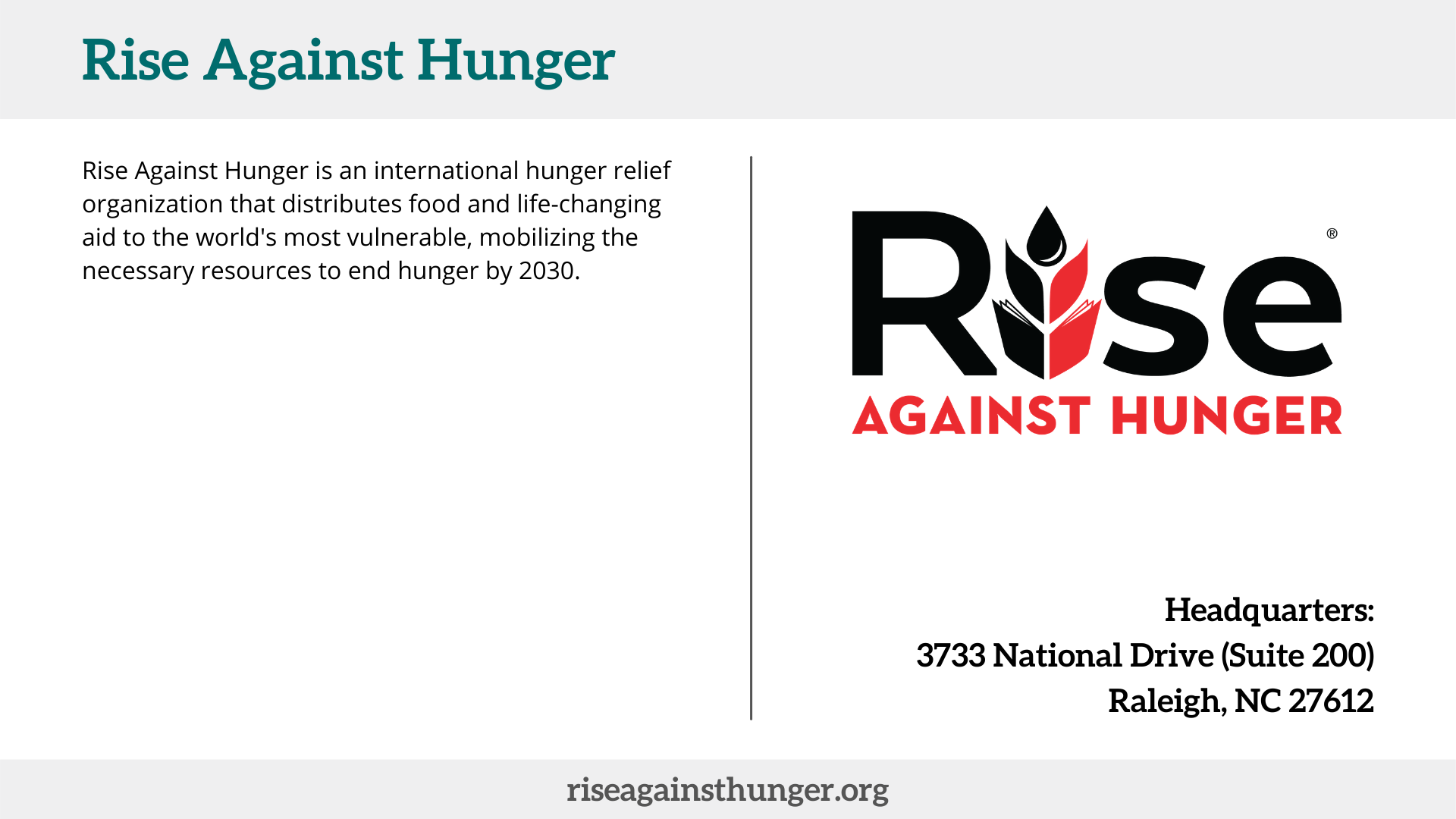 ---
---
Mission Financials
How is the budget dispersed?
---
---
---
Faith Promise Giving
Why do we use Faith Promise Giving for Missions?
---
At Central UMC, we recognize and accept our role in spreading the gospel and love of Jesus Christ across the street and around the world. Over the last 30 years, many congregations have moved to Faith Promise Giving for Missions. In other words, they have taken their giving for missions out of their operating budgets. Why? Three reasons:
Often when times were tough financially in the life of the church, often mission line items were reduced.
Churches wanted their mission efforts to be more relational than simply a line item in the budget.
Many attendees wanted to give to missions above their current level of giving.
The Faith Promise Missions Budget is funded by money given through the Faith Promise gifts made each year during our annual Missions Celebration. Many congregations have found that more laity have enjoyed increased excitement and involvement in missions through Faith Promise Giving.
---
What is Faith Promise Giving?
---
A Faith Promise is simply a covenant between God and you. "I promise to trust God to give me 'extra money' that I can direct to missionary causes." In a sense, you are simply making yourself a channel through which God can send money to missions. You dare to let God use your faith and your life to bless others on the mission field.
Faith Promises do not tie to the church budget. This is entirely "extra" giving. "I have made a pledge to our church which I intend to keep, but this is over and above that. I am not taking money away from the church budget to give to missions. I am trusting God for extra money for missions.
Faith Promise is very personal. It is not a pledge. There will be no names on either sections of the card. You will never be asked for your Faith Promise gift. If you make a gift by check or offering envelope and mark it Faith Promise of course you will see that amount show up on your giving statement as Faith Promise for Missions.
Faith Promise is a means of growing in faith. When you see how God works in this venture of faith, you learn to trust Him even more in ALL areas of your life.
---
---
Collect food in partnership with United Methodist Women for Good Samaritan Ministry of Loudon County.